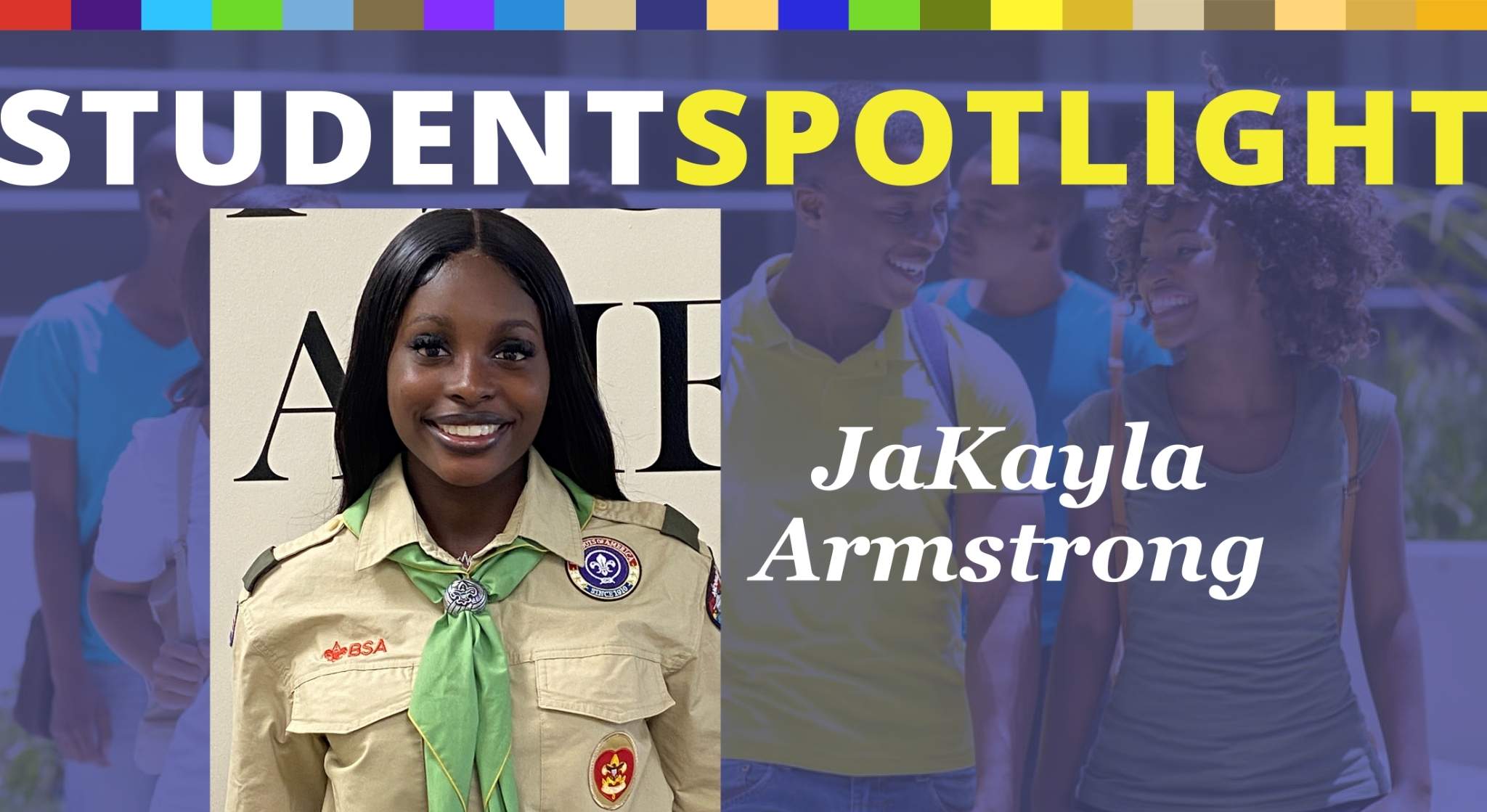 JaKayla Armstrong, a Murphy High School senior and Scout in Troop 283 at Liberty Missionary Baptist Church in Mobile, Alabama, made history by becoming the first African American female to achieve the rank of Eagle Scout in the state of Alabama. Eagle Scout is the highest rank a scout can earn in the Boy Scouts of America. Since the inception of the Eagle Scout award in 1912, only 2.01 percent of eligible Scouts have earned Scouting's highest honor.
JaKayla's work habits and desire to help others always made her standout, so in 2019, the first-year girls were allowed to join the Boy Scouts, she was approached by Fred Young, Troop 283's Scoutmaster, and the rest is history. Young knew JaKayla possessed all the qualities required to one day earn her the rank of Eagle Scout.
In the Scouts Oath, scouts pledge "…to help other people at all times…." One of the biggest tests of becoming an Eagle Scout is conducting a service project that works for the betterment of a community with a long-lasting impact. JaKayla's project involved building care packages for Wilmer Hall Children's Home where she volunteered. The mission of Wilmer Hall Children's Home is to provide a safe home for children and young adults in need due to poverty, abuse, neglect, and homelessness.
Mobile Area Council Scout Executive William Bryant said Jakayla is an example for others and a testament that your dreams can come true if you do your best and believe in yourself.  When asked how it feels to be an Eagle Scout, JaKayla said, "It feels great knowing that I made history. It's a great feeling. A couple of years ago if you said I was going to be an Eagle Scout, I would have never thought it would be me. There is no limit on the things you can do".
JaKayla plans to attend the University of Alabama next year.
Scouts Oath: On my honor I will do my best to do my duty to God and my country and to obey the Scout Law; to help other people at all times; to keep myself physically strong, mentally awake, and morally straight.